Home > Mehdi Azaiez (UCLouvain) > Articles & Contributions
ARTICLES & CONTRIBUTIONS
– "Le Coran est-il une Révélation « d'ailleurs » ? Hommage à Jean-Luc Marion", Soumission en août 2023 à la revue « Laval théologique et philosophique » (LTP).
– "La voix coranique des damnés. Persuader par les émotions", ?, Leuven, Brepols, 2024.
– "L'allocutaire interpolé. Contribution à la critique rédactionnelle du Coran" in Azaiez (Mehdi), Gareil (Rémy), Hassan (Iyas) eds., Itinerant Prophets. Rewritings, Appropriations and Metamorphoses of Prophetic Figures in Islamic Sources, Berlin, De Gruyter, 2024.
– "Book of Kings in Islam", The Oxford Handbook of Books of Kings, Oxford University Press, 2023?.
– «Quranic inspiration: a triple rupture? Remarks on the Qur'anic process of revelation», in M. Richelle and al., Do we still need inspiration? Scriptures and Theology, Berlin, De Gruyter, 2023, p. 167-181.
– « Contextualiser l'œuvre de Jacqueline Chabbi », in Mehdi Azaiez (éd), Le Coran : de la Tribu à l'Empire, Louvain la Neuve, Presses Universitaires de Louvain, 2023, p. 17-33.
– "Sharing Qur'anic meanings. Outlines for a dialogical hermeneutic", in Mehdi Azaiez & Mokdad Arfa Mensia (éd.), Qurʾānic Studies: Between History, Theology and Exegesis, Berlin, DeGruyter, 2023, 350 p. / "Les sens du Coran en partage. Esquisse d'une herméneutique dialogique" traduction française (et texte augmenté), Revue théologique de Louvain, 54 (2023) 180-209.
– "In memoriam Hichem Djaït", Livret en hommage au regretté Pr Hichem Djait, Carthage, Beit al Hikma, 2022.
– "création d'un futur Institut Français d'Islamologie, I.F.I" (rapport -confidentiel- remis aux cabinets du Premier ministre et au Ministère de l'Enseignement Supérieur de la Recherche de l'Innovation (MESRI) de la République française et rédigé avec deux Hauts fonctionnaires), 2022.
– "Chapitre 21. al-anbiyāʾ (les prophètes)"
– "Chapitre 22. al-ḥajj (Le pèlerinage)"
– "Chapitre 23. al-muˈminūn (Les croyants)"
– "Chapitre 24. al-nūr (La lumière)"
– "Chapitre 25. al-furqān (La salvation)"
– "Chapitre 26. al-šuʿarāˈ (Les poètes)"
– "Chapitre 78. al-nabaˈ (L'annonce) ;
– "Chapitre 90. al balad (Le territoire)"
in Amir-Moezzi (Mohamed Ali) & Dye (Guillaume), Le Coran des Historiens, Vols. II & III, Paris, Cerf, 2019, p. 798-941 ; p. 1945-1960 ; p. 2069-2077. (3500 p.)
– Préface de l'ouvrage d'Iyas Hassan : Le religieux, le narratif et le littéraire. Coran et exégèse coranique dans l 'histoire de la littérature arabe, Paris, Geuthner, 2019, p. 1-6.
– "Lectures confessantes vs lectures historico-critiques du Coran : Quelles relations envisagées ?", Faire de l'histoire religieuse (Bilan et Perspectives : 1960-2018), XXVIIe Université d'été du Carrefour d'Histoire Religieuse Montpellier-Vignogoul, 13-16 juillet 2018, Les Cahiers du Littoral - 2/18 (2019), p. 163-176.
– « Enseigner la Théologie islamique : La fécondité des méthodes critiques » in Ramadan (Moussa Abou)… eds., L'enseignement universitaire de la théologie musulmane, Strasbourg, Presses Universitaires de Strasbourg, 2018.
– "De aartsvaders de Koran" in Terug naar waar het begon: het boek Genesis herlezen, Debel, Hans. (editor); Kevers, Paul. (editors), Leuven, Acco, 2017.
– "The Qurʾānic First Addressee and the Final Stage of the Qurʾānic Redaction. Some preliminary remarks", in "Les Etudes sur le Coran : vers une herméneutique plurielle", Midéo, 31 (2016), p. 205-212.
– "Les contre-discours eschatologiques dans le Coran et le Traité Sanhédrin", Eds. François Déroche, Christian Robin, Michel Zink, Les origines du Coran. Le Coran des origines, Paris, Académie des Inscriptions et Belles-Lettres, 2015, 111-128. Traduit et version augmentée en anglais : Eschatological counter-discourse in the Qurʾān and the Talmud, Ed. Holger Zelletin, Return to the Origins: the Qur'an's Reformation of Judaism and Christianity, 2019, p. 261-274. Traduit en arabe : al 'aqlānī, 5/4, 2016, p. 218-239.
– "Le contre-discours coranique et la construction d'une figure de l'opposant", Books and Written culture of the Islamic world. Studies to Claude Gilliot on the occasion of his 75th birthday = Islamicae litterae. Scripta Claudio Gilliot Septuagesimum Quintum diem Natalem Celebranti Dicata, Rippin A. & Tottoli R. (Eds), Brill, 2015, p. 132-143.
– "Nieuwe perspectieven op Koranonderzoek. Bronnen, methoden en vragen", Tijdschrift voor theologie, jaargang 55/3 (2015), p. 270–293.
– "Le contre discours coranique, premières approches d'un corpus", in Mehdi Azaiez (éd.), Sabrina Mervin (collab.), Le Coran. Nouvelles approches, Paris, CNRS ed., 2013, p. 257-290.
– « Muhammad, une relation coranique », Religions & Histoire, 2011, p. 48-53.
– « Les thèses consacrées au Coran en France depuis les années soixante-dix. Une note bibliographique », Arabica, 56 (2009), p. 107-111.
Reviews
– * George Bohas & Gérard Roquet, Une lecture laïque du Coran, Paris, Geuthner, 2018, 197 p. Pour le Bulletin Critique des Annales Islamologiques (2020).
– * Bravmann Meïr Moshe, The Spiritual Background of Early Islam. Studies in Ancient Arab Concepts. Intr. Andrew Rippin., Leyde-Boston, Brill (Classics in Islam, 4), 2009, xvi + 336 p. ISBN : 978-900417205 in Bulletin Critique des Annales Islamologiques 29 (2015), p. 40-42.
– Catherine Pennacchio, Les emprunts à l'hébreu et au judéo-araméen dans le Coran, Paris, Librairie d'Amérique et d'Orient, 2014, 184 p. ISBN 978-2-7200-1189-4 in Qurʾān and Early Islam academic website (available in August 2015)
– * Rosalind Gwynne Ward, Logic, Rhetoric, and Legal Reasoning in the Qurʾān, God's arguments, New York, Routledge/Curzon, 2004, XV+251 p. Bulletin Critique Annales Islamologiques, 26 (2010), p. 19-20.
– * Yehuda D. Nevo, Judith Koren, Crossroads to Islam. The Origins of the Arab Religion and the Arab State, Amherst, New-York, Prometheus Books, 2003, 462 p. Bulletin Critique des Annales Islamologiques, 24 (2008), p. 101-103.
– Michel Cuypers, Le Festin, Une lecture de la sourate al-Mâ'ida, Paris, Lethielleux (Rhétorique sémitique ; 4), 2007, IV+453 p. EHESS/IISMM, en ligne depuis 31/07/2009.
Entries (Encyclopedia/Dictionary)
– "Hypocrites"
– "Kalām"
– "Baḥīrā" in Eric Orlin (General Editor), Routledge Dictionary of Ancient Mediterranean Religions (RDAMR), New-York, 2016.
– "Zayd"
– "Kaʿba"
– "Abū Lahab" in G.S. Reynolds, M. Klar M. Sirry (Eds.), Yale Dictionary of the Quran, Yale, YUP, 2025.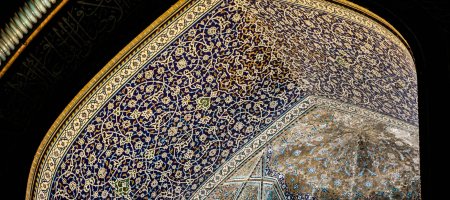 ARTICLES & CONTRIBUTIONS "Le locuteur divin et l'allocutaire premier : transformations de la figure prophétique au sein de la relation coranique" in Azaiez (Mehdi), Gareil (Rémy), Hassan (...)