Home > Mehdi Azaiez (UCLouvain) > Articles & Contributions
ARTICLES & CONTRIBUTIONS - Selection
– "Le locuteur divin et l'allocutaire premier : transformations de la figure prophétique au sein de la relation coranique" in Azaiez (Mehdi), Gareil (Rémy), Hassan (Iyas) eds., Itinerant Prophets. Rewritings, Appropriations and Metamorphoses of Prophetic Figures in Islamic Sources, Berlin, De Gruyter, 2023.
– "Books of Kings in Islam", The Oxford Handbook of Books of Kings, Oxford University Press, 2023?.
– «Quranic inspiration: a triple rupture. Remarks on the Qur'anic process of revelation», in M. Richelle and al., Do we still need inspiration? Scriptures and Theology, De Gruyter, 2023?.
– "La voix coranique des damnés. Persuader par les émotions", ?, Leuven, Brepols,, 2023.
– « Contextualiser l'œuvre de Jacqueline Chabbi », in Mehdi Azaiez (éd), Le Coran : de la Tribu à l'Empire, Louvain la Neuve, Presses Universitaires de Louvain, 2023.
– "Sharing Qur'anic meanings. Outlines for a dialogical hermeneutic", in Mehdi Azaiez & Mokdad Arfa Mensia (éd.), Qurʾānic Studies: Between History, Theology and Exegesis, Berlin, DeGruyter, 2023, 350 p. / "Les sens du Coran en partage. Esquisse d'une herméneutique dialogique" traduction française (et texte augmenté) de "Sharing Qur'anic meanings. Outlines for a dialogical hermeneutic", (accepté par la Revue Théologique de Louvain, 2023).
– "création d'un futur Institut Français d'Islamologie, I.F.I" (rapport -confidentiel- remis aux cabinets du Premier ministre et du Ministère de l'Enseignement Supérieur de la Recherche de l'Innovation (MESRI) de la République française et rédigé avec deux Hauts fonctionnaires).
– "Chapitre 21. al-anbiyāʾ (les prophètes)"
– "Chapitre 22. al-ḥajj (Le pèlerinage)"
– "Chapitre 23. al-muˈminūn (Les croyants)"
– "Chapitre 24. al-nūr (La lumière)"
– "Chapitre 25. al-furqān (La salvation)"
– "Chapitre 26. al-šuʿarāˈ (Les poètes)"
– "Chapitre 78. al-nabaˈ (L'annonce) ;
– "Chapitre 90. al balad (Le territoire)"
in Amir-Moezzi (Mohamed Ali) & Dye (Guillaume), Le Coran des Historiens, Vols. II & III, Paris, Cerf, 2019, p. 798-941 ; p. 1945-1960 ; p. 2069-2077. (3500 p.)
– "Lectures confessantes vs lectures historico-critiques du Coran : Quelles relations envisagées ?", Faire de l'histoire religieuse (Bilan et Perspectives : 1960-2018), XXVIIe Université d'été du Carrefour d'Histoire Religieuse Montpellier-Vignogoul, 13-16 juillet 2018, Les Cahiers du Littoral - 2 N°18, 2019, p. 163-176.
– « Enseigner la Théologie islamique : La fécondité des méthodes critiques » in Ramadan (Moussa Abou)… eds., L'enseignement universitaire de la théologie musulmane, Strasbourg, Presses Universitaires de Strasbourg, 2018.
– "De aartsvaders de Koran" in Terug naar waar het begon: het boek Genesis herlezen, Debel, Hans. (editor); Kevers, Paul. (editors), Leuven, Acco, 2017.
– "The Qurʾānic First Addressee and the Final Stage of the Qurʾānic Redaction. Some preliminary remarks", in "Les Etudes sur le Coran : vers une herméneutique plurielle", Midéo, 31, 2016, p. 205-212.
– "Les contre-discours eschatologiques dans le Coran et le Traité Sanhédrin", Eds. François Déroche, Christian Robin, Michel Zink, Les origines du Coran. Le Coran des origines, Paris, Académie des Inscriptions et Belles-Lettres, 2015, 111-128. Traduit et version augmentée en anglais : Eschatological counter-discourse in the Qurʾān and the Talmud, Ed. Holger Zelletin, Return to the Origins: the Qur'an's Reformation of Judaism and Christianity, 2019, p. 261-274. Traduit en arabe : al 'aqlānī, 5/4, 2016, p. 218-239.
– "Le contre-discours coranique et la construction d'une figure de l'opposant", Books and Written culture of the Islamic world. Studies to Claude Gilliot on the occasion of his 75th birthday = Islamicae litterae. Scripta Claudio Gilliot Septuagesimum Quintum diem Natalem Celebranti Dicata, Rippin A. & Tottoli R. (Eds), Brill, 2015, p. 132-143.
– "Nieuwe perspectieven op Koranonderzoek. Bronnen, methoden en vragen", Tijdschrift voor theologie, jaargang 55/3, 2015, p. 270–293.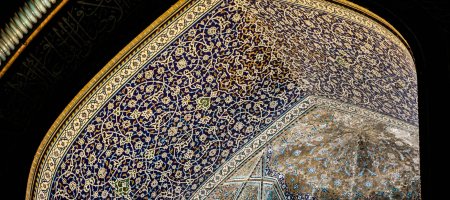 ARTICLES & CONTRIBUTIONS "Le locuteur divin et l'allocutaire premier : transformations de la figure prophétique au sein de la relation coranique" in Azaiez (Mehdi), Gareil (Rémy), Hassan (Iyas) (...)