The History of Christian-Muslim Relations (Brill)

Home > Bibliography/Web > Collections > English Collections > The History of Christian-Muslim Relations (Brill)
Présentation
Christians and Muslims have been involved in exchanges over matters of faith and morality since the founding of Islam. Attitudes between the faiths today are deeply coloured by the legacy of past encounters, and often preserve centuries-old negative views.
The History of Christian-Muslim Relations, Texts and Studies presents the surviving record of past encounters in authoritative, fully introduced text editions and annotated translations, and also monograph and collected studies. It illustrates the development in mutual perceptions as these are contained in surviving Christian and Muslim writings, and makes available the arguments and rhetorical strategies that, for good or for ill, have left their mark on attitudes today. The series casts light on a history marked by intellectual creativity and occasional breakthroughs in communication, although, on the whole beset by misunderstanding and misrepresentation. By making this history better known, the series seeks to contribute to improved recognition between Christians and Muslims in the future.
A number of volumes of the History of Christian-Muslim Relations series are published within the subseries Christian-Muslim Relations. A Bibliographical History.
Editeurs
Edited by David Thomas (University of Birmingham), Tarif Khalidi (American University of Beirut), Gerrit Jan Reinink (University of Groningen), Mark Swanson (Lutheran School of Theology at Chicago)
Séléction ouvrages
11. Christian-Muslim Relations. A Bibliographical History. Volume 1 (600-900)
edited by David Thomas & Barbara Roggema. With Juan Pedro Monferrer Sala, Johannes Pahlitzsch, Mark Swanson, Herman Teule, John Tolan
10. Christian Doctrines in Islamic Theology
David Thomas
9. The Legend of Sergius Baḥīrā
Barbara Roggema
7. Trinity in Unity in Christian-Muslim Relations
Risto Jukko
6. The Bible in Arab Christianity
Edited by David Thomas
5. The Encounter of Eastern Christianity with Early Islam
Edited by Emmanouela Grypeou, Mark N. Swanson and David Thomas
4. Defending the 'People of Truth' in the Early Islamic Period
Sandra Toenies Keating
(Source : Brill)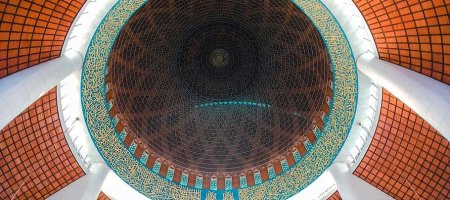 Ramsey (Charles M.) Ramsey God's Word, Spoken or Otherwise. Sayyid Ahmad Khan's (1817-1898) Muslim Exegesis of the Bible, Leiden, Brill, ("The History of Christian-Muslim Relations, Volume: 45"), 2022. ISBN 978-90-04-47240-2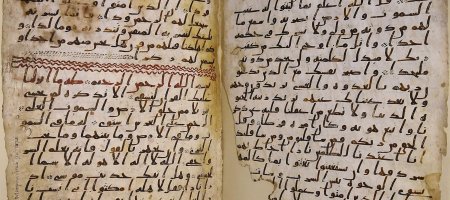 NICKEL (Gordon), Narratives of Tampering in the Earliest Commentaries on the Quran, Leiden/Boston, Brill, ("The History of Christian-Muslim relations ; 13"), 2011, xi+255 p. ISBN (...)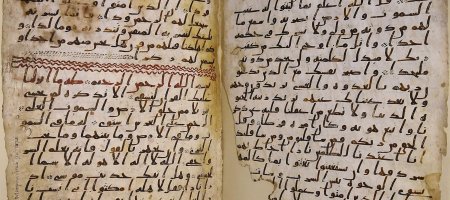 THOMAS (David Richard) éd., ROGGEMA (Barbara) éd., Christian-Muslim relations : a bibliographical history. Vol. 1, 600-900. edited by David Thomas and Barbara Roggema ; with Juan Pedro Monferrer (...)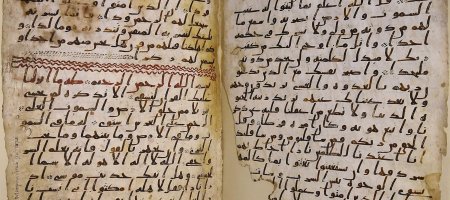 THOMAS (David) éd., The Bible in Arab Christianity, Leiden, Brill, ("The History of Christian-Muslim Relations, 6"), 2007, VI+ 422 p. ISBN 978 90 04 15558 9 (Note : Communications présentées au (...)