Author
Youssouf T. Sangaré est islamologue et docteur en études arabes. Chargé de cours en Histoire de l'Islam et en langue arabe des médias de 2013 à 2015 à l'Université de Strasbourg, il fut aussi post-doctorant au programme ''Islamologie'' du Laboratoire d'Excellence Religions et Sociétés dans le Monde Méditerranéen à l'Université Paris IV, Sorbonne.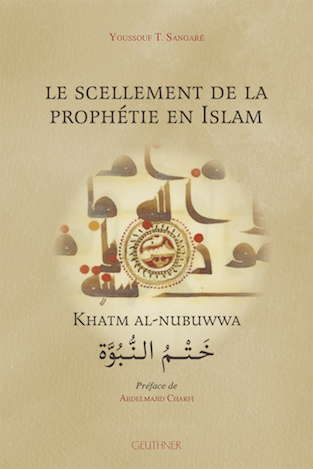 Presentation
La notion de khatm al-nubuwwa, en tant que fin de la prophétie, s'est imposée comme une doctrine théologique fondamentale en Islam. Dès la mort de Muḥammad en 632, elle fut au coeur de multiples controverses relatives à la prophétie, au Coran, à la sainteté, à l'excommunication et, plus globalement, à l'héritage du Prophète. S'appuyant sur les sources islamiques, en particulier l'exégèse, le ḥadīth, mais aussi l'historiographie et la philologie, cette étude met en lumière les enjeux de ces controverses et soumet à l'analyse, à travers des textes peu fréquentés de neuf penseurs musulmans, l'évolution et les réinterprétations de cette doctrine depuis les premiers siècles de l'Islam et jusqu'à nos jours. Minutieuse, instructive et accessible, cette étude contribuera à ouvrir de nouvelles perspectives d'approches de l'Islam contemporain.
khatm al-nubuwwa's notion, the finality of prophethood, has emerged as a fundamental theological doctrine in Islam. From Muḥammad's death in 632, it was the subject of many controversies relating to Prophecy, Koran, Sainthood, Excommunication and, more generally, to the Prophet's legacy.
Based on Islamic sources, particularly the exegesis, the ḥadīth, but also historiography and philology, this study highlights the stakes of these controversies and analyses, through the writings of nine contemporary Muslim thinkers, the evolution and reinterpretations of this doctrine from the early centuries of Islam up to the present day.
Thorough, instructive and accessible, this study will contribute to initiate new approaches to Contemporary Islamic Thought.
Content
Credit photo: Quran, 8th or 9th century (Sura 48: 27–28)