Author
Mouhanad Khorchide is Professor of Islamic Religious Education and head of the Center for Islamic Theology at the University of Münster.
Presentation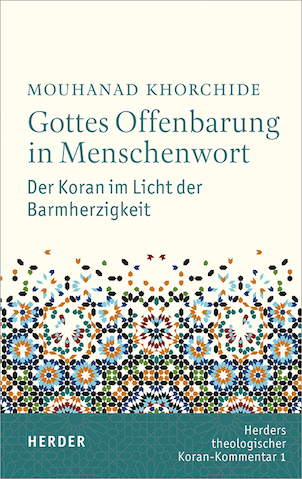 Traditionell und doch modern: Aus der Verbindung der traditionellen islamischen Koranwissenschaft mit Methoden europäischer Geschichtswissenschaften entwirft Mouhanad Khorchide einen neuen Zugang zum Koran. Obwohl der Koran als geoffenbartes Gotteswort gilt, wird er zugleich als historisch gewordener Text verstanden. Dieses Aufeinandertreffen scheinbar sich widersprechender Methoden ist Thema des Eröffnungsbandes des HthKK, in dem Mouhanad Khorchide neben dem aktuellen Forschungsstand den eigenen hermeneutischen Ansatz erarbeitet und sein eigenes methodisches Vorgehen beschreibt.
Kann die historisch-kritische Methode der Bibelexegese ohne Verstehensverluste auch auf den Koran angewendet werden? Im Spannungsfeld von historischer, literarischer und theologischer Auslegung erwächst ein bahnbrechendes Werk, das für Diskussion und Debatten sorgen wird.
Read excerpts (Content):
https://media.herder.de/leseprobe/978-3-451-37902-4/html5.html
Photo credit : MA Bukhari – 040 Oil on Canvas 27″ x 30″ (http://collectorsgalleria.com/product/ma-bukhari-040-oil-on-canvas-27-x-30/)