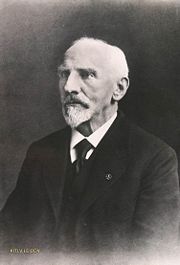 Eléments biographiques
Christiaan Snouck Hurgronje étudia la théologie et les langues orientales, en particulier l'arabe sous la direction de Michael Jan de Goeje. Il obtint en 1880 avec sa thèse "Het feest Mekkaansche" le Doctorat de langues sémitiques . Après des études à Strasbourg (décembre 1880 à août 1881), il a été conférencier pour le Séminaire de droit musulman pour les fonctionnaires néerlandais. En 1884, il entreprend un voyage en Arabie Saoudite. Déguisé en musulman, il reste une demi-année à La Mecque qui deviendra un ouvrage de référence "Mecca" (La Haye, 1888-89, 2 tomes). Après son retour (1885), il joua un rôle important en tant que conseiller pour les affaires arabes dans la politique coloniale néerlandaise.
(Source Encyclopedia britannica)
Bibliographie sélective

Scholarship and friendship in early Islamwissenschaft : the letters of C. Snouck Hurgronje to I. Goldziher from the Oriental Collection of the Library of the Hungarian Academy of Sciences, Budapest Hurgronje, Christiaan Snouck (1857-1936) / Documentatiebureau Islam-Christendom, Faculteit der Godgeleerdheid, Rijksuniversiteit, 1985


Selected works of C. Snouck Hurgronje, oeuvres choisies de C. Snouck Hurgronje présentées en français et en anglais par G. H. Bousquet et J. Schacht, E. J. Brill, 1957


Theodor Nöldeke, 2. März 1836 — 25. Dezember 1930
nouck (1857-1936) / Deutsche Morgenländische Gesellschaft / 1931


Mekka, M. Nijhoff, 1888-1889
Essais en ligne

Some points concerning the origin of Islam.


The Religious development of Islam


Mohammedanism: Lectures on Its Origin, Its Religious and Political Growth, and Its Present State